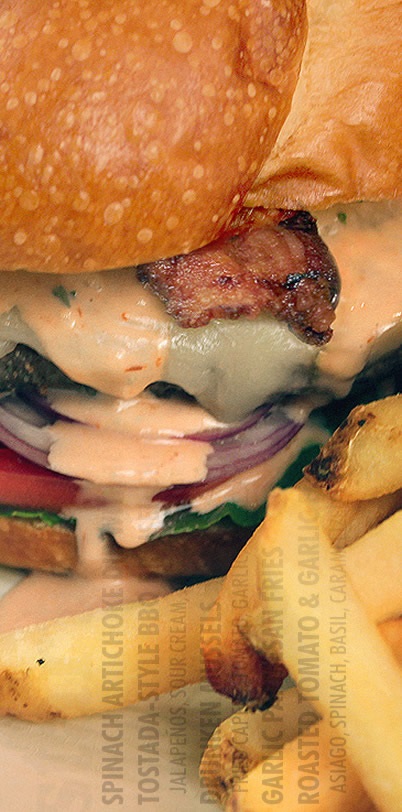 Gastropub is a British term for a pub which specializes in food a step above the tradition pub grub. The name is derived from combining the terms gastronomy and pub.
Gastropubs have an atmosphere which is relaxed and a focus on offering expertly prepared cuisine. Staying true to that requires a menu that complements the assortment of beers and wines the gastropub offers.
---
Philosophy
At Hops Supply Co., we are dedicated to the craft of excellent cuisine and delivering hops in its most perfect form exemplified by our selection of craft beers. As hops are the heart of flavor for beer, our local seasonal ingredients are the soul of our culinary inspired American fare. Keeping it fresh, flavorful and at times, unexpected, is the goals we plan on continuing to hit with our first-class service, menu and bar.
The combination of chef-inspired food and our craft bar makes HopsCo a comfortable and inviting gastropub that attracts guests of all types – especially a local crowd who can feel right at home whether ordering a classic favorite or trying a new culinary delight!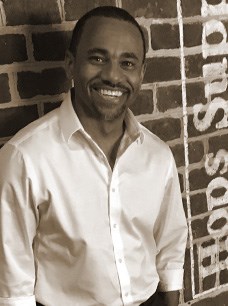 Virgil Wade
Born & raised in the suburbs of D.C., Virgil Wade studied at Maryland University. While trying to decide what to do when he grew up, Virgil took a job managing a French bistro. He soon moved to NYC and continued to work in restaurants…and did what all New Yorkers do…audition. His winning smile and reasonable acting skills landed him a few gigs, but ultimately hospitality took over as he managed multiple restaurants in The Big Apple. When he was ready to slow life down, he and his wife moved to his dad's hometown, Wilmington, where he had warm childhood memories of fishing and boating. He's happy to be near the water & pursue his passions: Family, fitness, and food.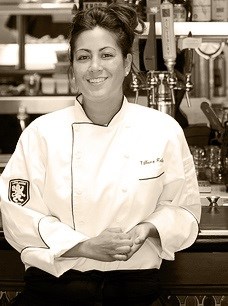 Tiffany Eslien
A Wisconsin native, Tiffany Eslien, Executive Chef for Hops Supply Co. is the soul of this gastropub. A Johnson & Wales graduate, Tiffany got her start in her mother's kitchen and is a fan of all foods and flavors, but spice is her vice. Given an unlimited budget, Tiffany would strike out to cook in every region around the world. Her mantra: Don't be afraid of growing slowly, be afraid of only standing still. Good thing her job keeps her on her toes!